Lavrentis Lavrentiadis, the mastermind, front man of dark political interests, a friend of Greek politicians stole 700,000,000.00 Euros and charged them to the Greek taxpayers to pay them along with a number of other corruption cases, loot hidden by Greek politicians in Panama and elsewhere.
The case of the stolen 700,000,000.00 euros, despite the information available to the Greek law enforcement authorities, since 2010 is under "constant" investigation by the Greek judicial authorities, who are accusing each other of who is the most corrupt prosecutor by the other
---
---
Indicative photos of the powerful friends of Lavrentis Lavrentiadis that cost the Greeks taxpayer 700,000,000.00 Euros
Lavrentis Lavrentiadis with George Papandreou
---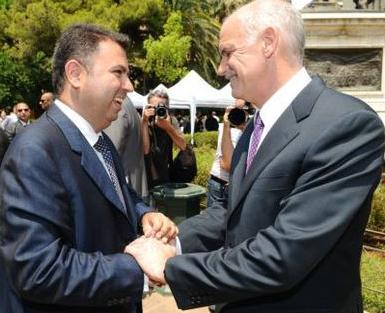 ---
At the same table with f. Prime Minister at time Kostas Karamanlis and Minister Christos Folias
---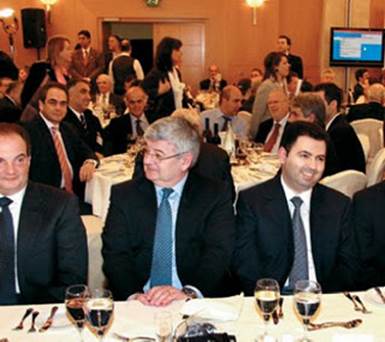 ---
With the President of the Republic Karolos Papoulias, archbishop Ieronymos, Mrs. Luca Katseli, Mrs. Eliza Vozenberg
---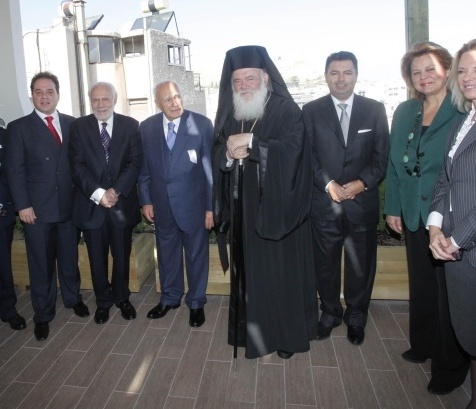 ---
 With the EU Commissioner Dimitris Avramopoulos
---
---
Proton Bank was founded in 2001 and started operating as an investment bank. In December 2005 it was listed on the Athens Stock Exchange. In 2006 Proton Bank absorbed Omega Bank.
In 2008, its major shareholders agreed to sell a stake in Piraeus Bank, with a view to the subsequent absorption of Proton by Piraeus. The agreement was canceled at the request of Proton and the consent of Piraeus, when the former applied to join the Greek government's assistance program.
In December 2009, businessman Lavrentis Lavrentiadis acquired 31.3% of the bank's shares. From that period until March 2011 there was an increase of 70.7% in the business loans granted by the bank, an increase that corresponded to 806,979,000.00 euros.
In November 2011, the bank applied for capital assistance from the Greek Government and joined the Financial Stability Fund (FSF).
---
The decision of the Ministry of Finance was taken following a request from the Bank of Greece. This is essentially the first nationalization that occurred during the Greek debt crisis that began in 2010.
---
HFSF_activities_Jul_2013_Dec_2013_el

---
The loss of the stolen 700,000,000.00 euros that was rejected by the Greek State and the amount of 395,000,000.00 paid by the Financial Stability Fund for the recapitalization of the New Proton Bank today and for many decades will be repaid by Greek taxpayers.
Only the minor flower seller went to jail because she did not have a license as a street vendor.
The summons of the "strict" Prosecutor of the Criminal Court of Zakynthos, Mr. Antonia Parsanika, who saw the crime of selling 15 roses w.o. license but did NOT SEE the grand theft of 700,000,000.00 EURO and a number of other very serious cases that harmed Greek taxpayers and forced them to pay stolen euros for many decades.