Giannis Roubatis in his capacity as Commander of the National Intelligence Service (NIS) was one of those responsible for the destruction of the espionage network in Turkey in order to serve the interests of Turkey and their Arab collaborators.
The espionage network in Turkey was created by the secret agent of NIS Emmanouil Ath. Hatzisavvas.
Today, 'Ungle John', also known as Giannis Roubatis, former Commander of the National Intelligence Service (NIS), is together with his wife SAVVA (Roubatis) MARIA CHIEF EXECUTIVE OFFICER with ID.039717 to lead a Greek investment company with the name DRUZY REAL ESTATE – REAL ESTATE OPERATIONS SOLE SHAREHOLDER which has a share capital of 20,600,000 Euros.
---
εταιρεια Ρουμπατη και συζηγου_wc

---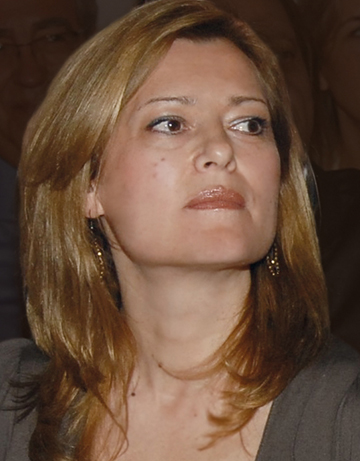 ---
The 75-year-old Giannis Roubatis (born 03-07-1948) in addition to the spy network in Turkey that he destroyed, has also destroyed a vital position for the country in Komotini after the director of the NIS Aggeliki Roussou was forced to resign after the unjustified behavior of its head and Commander of NIS Giannis Roubatis in order to give in to his elderly and sick sexual fantasies because he could not restrain them after his daily chemically assisted impulses.
The high-ranking employee of the National Intelligence Service, Angeliki Roussou, has sued the commander of the NIS, Giannis Roubatis, for sexual harassment, and the trial of the case is a matter of time.
Giannis Roubatis was known to be a man of the infamous Koskotas and responsible for the transfer of the black money he used to bribe the GR political party PASOK and Government officials, a case that led to the discussion for the waiver of his immunity by the European Parliament at that time.
Giannis Roubatis during PASOK had assisted in a number of illegal actions that brought it and a great personal benefit, hence the properties in Lagonisi, Greece today.
Last, Giannis Roubatis under the auspices of a Greek Non-Profit Company called the European Institute of Culture and Education – EPE is the owner of the news portal EurActiv (www.EurActiv.gr) where he has the opportunity to create false news that other times slandering to the detriment of their opponents.
NB: All EurActiv (www.EurActiv.gr) and EIPE and regional cooperation (www.regional-cooperation.eu), are funded by European and Greek Public funds, and sponsored by pharmaceutical companies, etc. many known for scandals for bribery of government officials, and Greek politicians.