Aristotelis Pavlidis was Minister of the Government of Konstantinos A. Karamanlis 2004 (10/03/2004 – 18/09/2007) of the political party New Democracy which is still a 2022 government in Greece under Prime Minister Kyriakos Mitsotakis
https://www.greekcorruption.dk/el/%ce%bc%ce%b1%cf%81%ce%af%ce%b1-%ce%b5%cf%8d%ce%b1-%ce%b2%ce%b9%cf%81%ce%b3%ce%b9%ce%bd%ce%af%ce%b1-%ce%b3%ce%ba%cf%81%ce%b1%ce%bc%cf%80%cf%8c%cf%86%cf%83%ce%ba%ce%b9-%ce%bc%ce%b7%cf%84%cf%83%ce%bf/
&
https://www.greekcorruption.dk/el/%ce%ba%cf%85%cf%81%ce%b9%ce%b1%ce%ba%cf%8c%cf%82-%ce%bc%ce%b7%cf%84%cf%83%ce%bf%cf%84%ce%ac%ce%ba%ce%b7%cf%82/
---
Minister Aristotelis Pavlidis was and remain of the most trusted of the political party NEW DEMOCRACY government as he had the role of "collector" for many bribes of the governments of the NEW DEMOCRACY.
As a government official and Minister in particular, he has often been the cause of political bribes, scandals of the government. Sometimes these bribery scandals, although they resulted in criminal trials, he never suffered any punishment. The Minister Aristotelis Pavlidis always 'escaped' from the criminal proceedings with artful court methods used by the heads of the Prosecution Authorities in Rhodes and elsewhere directed by the Ministry of Justice. SEE CASE of financing of the Minister Aristotelis Pavlidis with 1,000,000 Euros from the businessman and ship-owner Mr. Fotis Manousis
https://www.tanea.gr/2008/08/16/greece/zitoyse-lefta-gia-logariasmo-toy-ypoyrgoy-2/
https://www.news247.gr/mpofor-sto-maximoy.6030168.html
https://www.in.gr/2008/08/09/greece/den-paraitoymai-apo-tin-koinoboyleytiki-omada-tis-nd-epanalambanei-o-ar-paylidis
Minister Aristotelis Pavlidis, like many other ministers today, had set up a protection and in favor justice and political machine for those who had the money to pay with "tailor made" court results and business favors. One of these cases, the case of the company Wind Park of Rhodes SA., when in writing with excessive audacity they demanded from the President and CEO of the company Manolis Hatzisavvas a fee of 2,000,000 Euros (one million euro advance and one million upon the completion of the 'project'). The 'project' was nothing more than directed prosecutorial and court decisions for the benefit of himself and his company.
---
---
The Minister Aristotelis Pavlidis with a 'rich biography' was the one who facilitated the transfer of the financing suitcases of the government of Antonis Samaras for DESFA.
The 2 suitcases with bribes arrived in Rhodes by private plane and accompanied by a member of the family of the President of Azerbaijan Ilham Heydar oghlu Aliyev, the 2 suitcases were delivered to well-known hotel in Rhodes in the hands of the former Speaker of the Greek Parliament, later from Rhodes airport the 2 suitcases left to Athens. The minister facilitate everything with their associates in Rhodes.
---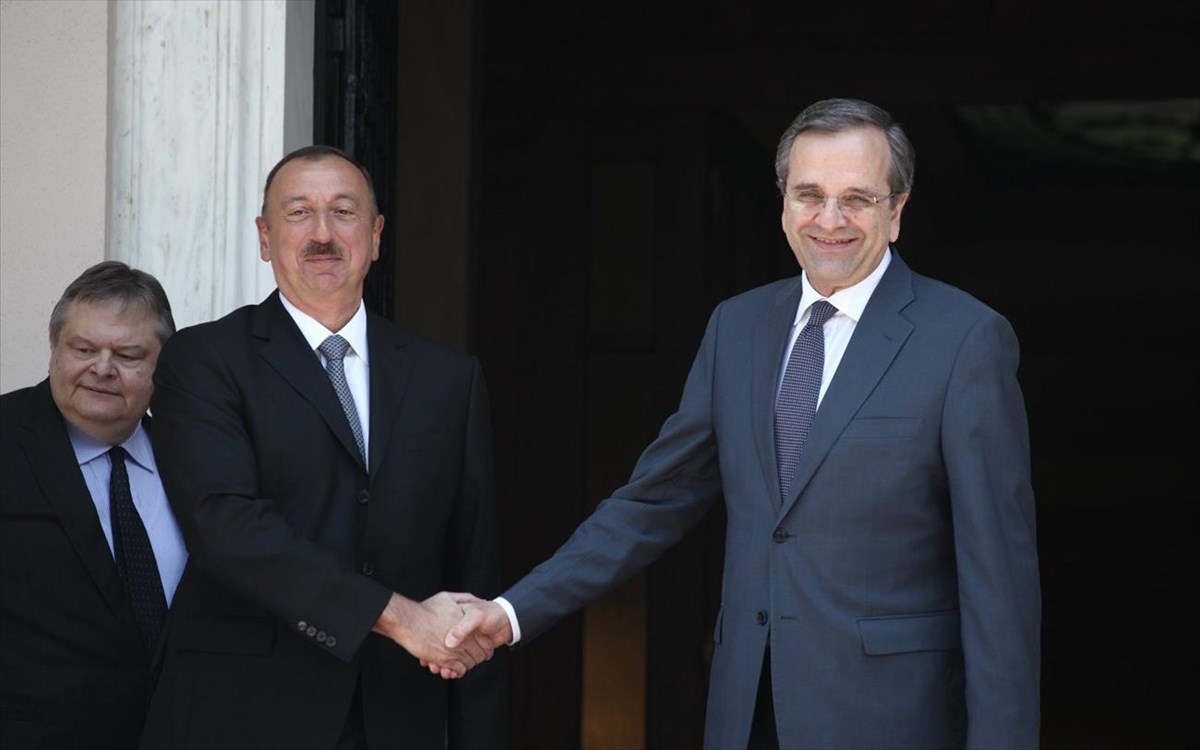 ---
The secret service in Greece (NIS) knew all in real-time happenings but blocked for actions by NIS director's orders.