A Greek f. District Employee Mr. Miltiadis Vager found to own an Offshore company at PANAMA – a former failed craftsman and later a low rank District employee, who became a multi-millionaire and a ship-owner with investments around the world.
Miltiadis Wager served as an office clerk for the Greek Government General Secretary Mr. Michali Angelopoulo in Eastern Region Macedonia and Thrace as its Special Adviser and Director of his office in Komotini town.
---
CORONA DEVELOPMENT S.A. articles of association Miltiadis Vagger_w

---
CORONA DEVELOPMENT S.A. articles of association2 in EN 2 Miltiadis Vagg...

---
Miltiadis Wager, a former failed craftsman and later a simple District employee who became a multi-millionaire and a ship-owner with investments around the world, marks the story of yet another "landmark" corruption in Greece as is the Wager case, where a former employee of the former Regional Governor A.M.TH. Michalis Angelopoulos, become overnight a millionaire and ship-owner, one of those cases the stock listed company NEL LINES that shares bought under very suspicues manner in which the Public Prosecutor's Office never considered the possibility that Vager committing fraud offenses against the public. Vager in collaboration with other known "celebrities" such as Jiannis Avrantinis known from America for fraud case among many other criminal acts, with no financial recorded background to justify his wealth investing more than one hundred million euro, together with members of the family D. Pelekis notorious law firm that become well-known in Greece from the case Vatopedi one of the largest corruption case in Greece ever (SEE CASE HERE… )
They even recruited their spouses to invest tens of millions, although they were all acting multi-millionaires working at home as housewives, so confident in the outcome of any prosecution those were.
NOTE: The Greek Public Prosecutor's Office is known to be directed and act upon political orders in return of promotions and other benefits, while the Judges have even sponsored by private companies, all those it is known to be a phenomenon of pandemic corruption in Greece that has troubled Greek citizens.
Miltiadis Wager also appears on a Criminal Network, which no one wants to know from the Public Prosecutor's office despite being properly and in writing informed. PLS SEE CASE CRIMINAL NETWORK etc.
Miltiadis Waner, then director of the office of Michalis Angelopoulos, was the protagonist in this case during his time as Regional, from 2004 until 2007 and who was "closely linked" with the boss Angelopoulos (candidate for parliament and politician in Samos Prefecture, today Mayor of Samos) much earlier and of course did not "unjustly" close his craft in Athens to move to the suburb of Komotini.
So if a District employee with a contract in 2007, just in 2009 Miltiadis Wanger appears to be a millionaire and buys a € 15m stake in the Lesvos Shipping Company from the ship-owner Gerasimos Ventouris, in addition to a multitude of other investments such is the corruption case of WIND PARK OF RHODES SA among many other projects in Greece.
All this in less than 3 years an employee has become a ship-owner, though all of them involve banks with large funds to finance Miltiadis Vager's activities, but the Greek Public Prosecutors do not want to know about.
The institutions of the European Union are also informed, and despite recognizing the seriousness of the matter, the law does not allow them to intervene in Greece's domestic crimes. See Case of the European Union.
---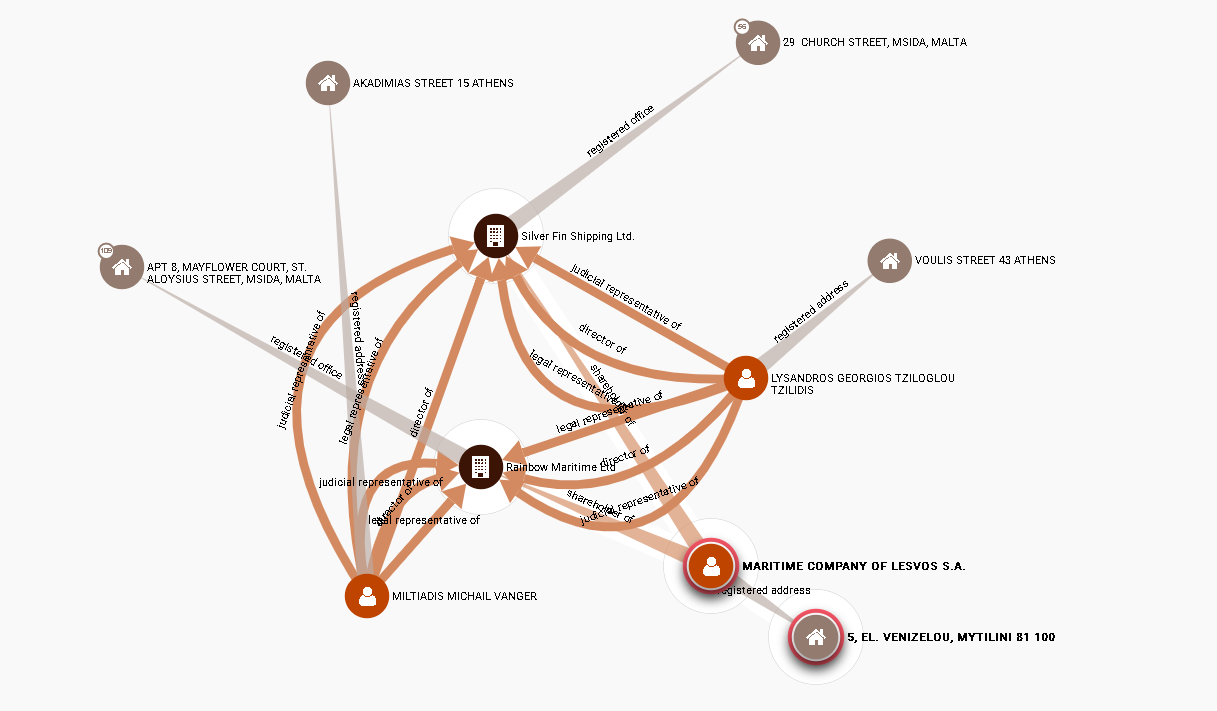 ---